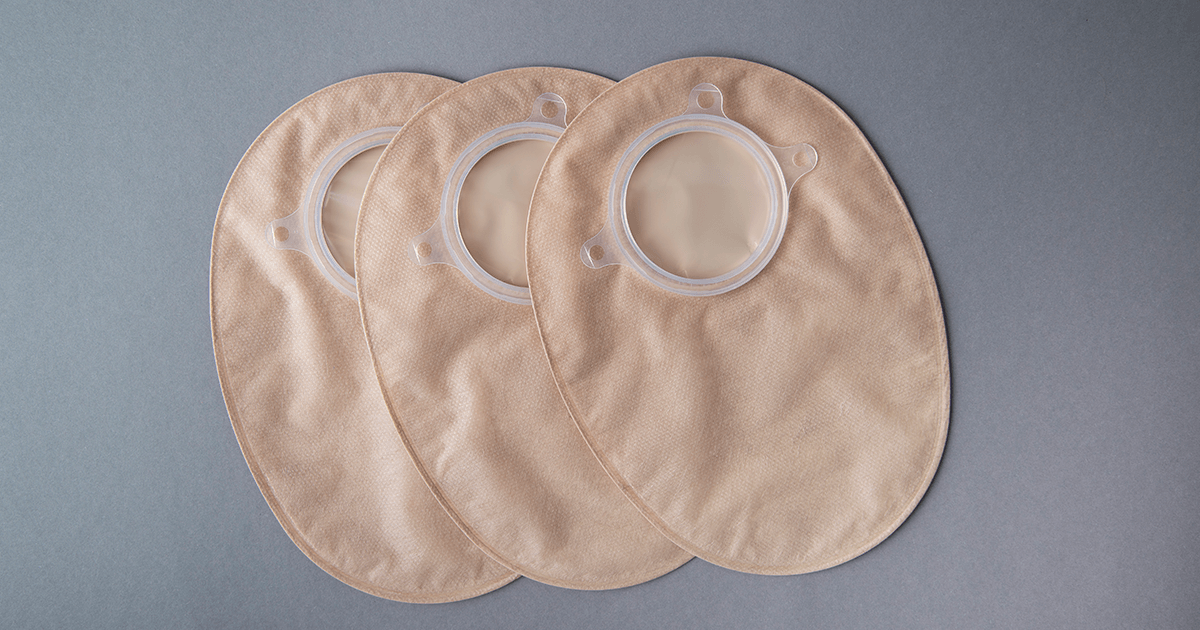 Ostomy surgery can be a life-saving procedure but nonetheless stressful as you adapt to the lifestyle change. Whether it's a colostomy, ileostomy or urostomy, you will likely make adjustments to your daily routine. However, advancements in medicine and ostomy products are making it easier to manage an ostomy. Most patients are still able to enjoy familiar activities such as jogging, biking, swimming, or other forms of exercise.
What is ostomy surgery?
Ostomy surgery involves creating a stoma – an opening in your abdomen wall – so that waste can leave your body and be deposited in a pouch or bag outside your body. There are many reasons why ostomy surgery may be necessary, such as a birth defect, cancer, inflammatory bowel disease, diverticulitis, incontinence, or other medical condition. In some cases, an ostomy may be the result of an injury or accident. Having ostomy surgery doesn't impact how long you will live, and there are a wide range of healthcare products that can help you manage your ostomy with minimal impact on your lifestyle.
The three types of ostomy
Colostomy
Colostomy surgery involves removing a damaged or diseased part of the colon and attaching the healthy part to a stoma. The stoma connects to a plastic pouch to receive fecal waste.
Ileostomy
This is similar to a colostomy but instead of the lower part of the colon being attached to the stoma, a part of the small intestine is routed to it. This can be a temporary or permanent solution depending on your condition.
Urostomy
This surgery connects the ureter, which carries urine from your bladder, to the stoma in your abdomen.
Choosing an ostomy pouch system
One of the keys to returning to your daily, familiar life is finding an ostomy pouch system that you feel comfortable with – pouches are the bags that collect your bodily waste. At first, this process may seem challenging, but with practice, managing your pouches can become a simple part of your daily routine.
One-piece vs. Two-piece Ostomy Pouch Systems
The stoma connects to the pouch or bag via a thin removable base plate called a wafer or flange. In a one-piece system, the pouch and the flange are a single unit that is connected to and removed from the stoma in one piece. In a two-piece pouch system, the flange and the bag are separate, so that the flange stays put when the pouch is removed. There are advantages and disadvantages to both systems, and you may want to try different systems, or work with a medical professional to decide which one is right for you.
The following table highlights some pros and cons of one-piece and two-piece ostomy pouch systems:
Advantages and Disadvantages of 1-piece and 2-piece Ostomy Pouches
System
Advantages
Disadvantages
One-Piece Ostomy Pouch

Less bulky and therefore less visible under clothing
Flange and pouch are one unit, so there is no chance they will accidentally separate
Generally, less expensive than two-piece systems

Changing both flange and pouch each time can irritate your skin
Can take longer to change, which can be inconvenient in public restrooms
More flange changes require more skin barrier paste, tapes and adhesive removers

Two-Piece Ostomy Pouch

Flange can be kept in place for two to four days, for less skin irritation
More flexibility in using pouches – easily change from smaller to larger pouch depending on your needs
Changing pouches is faster because the flange stays in place, making travel or attending events easier

May be more noticeable under clothing
Pouch and flange can sometimes separate causing leaks
Output behind the flange may be harder to see, since you aren't changing it as often
Typically costs more than the one-piece system
Drainable and Closed-end Pouches
In addition to two types of pouch systems, you can select between drainable and closed-end pouches.
Drainable Pouches
Can be re-used many times and are ideal if you require frequent pouch changes and it is convenient to do so. For best results, drainable pouches should be emptied and cleaned when they are about half full.
Closed-end Pouches
Are used once and disposed of when they are full. They are a good choice if you are busy or traveling and don't have time to frequently stop and clean your pouch system.
Examples of ostomy pouches
One-piece systems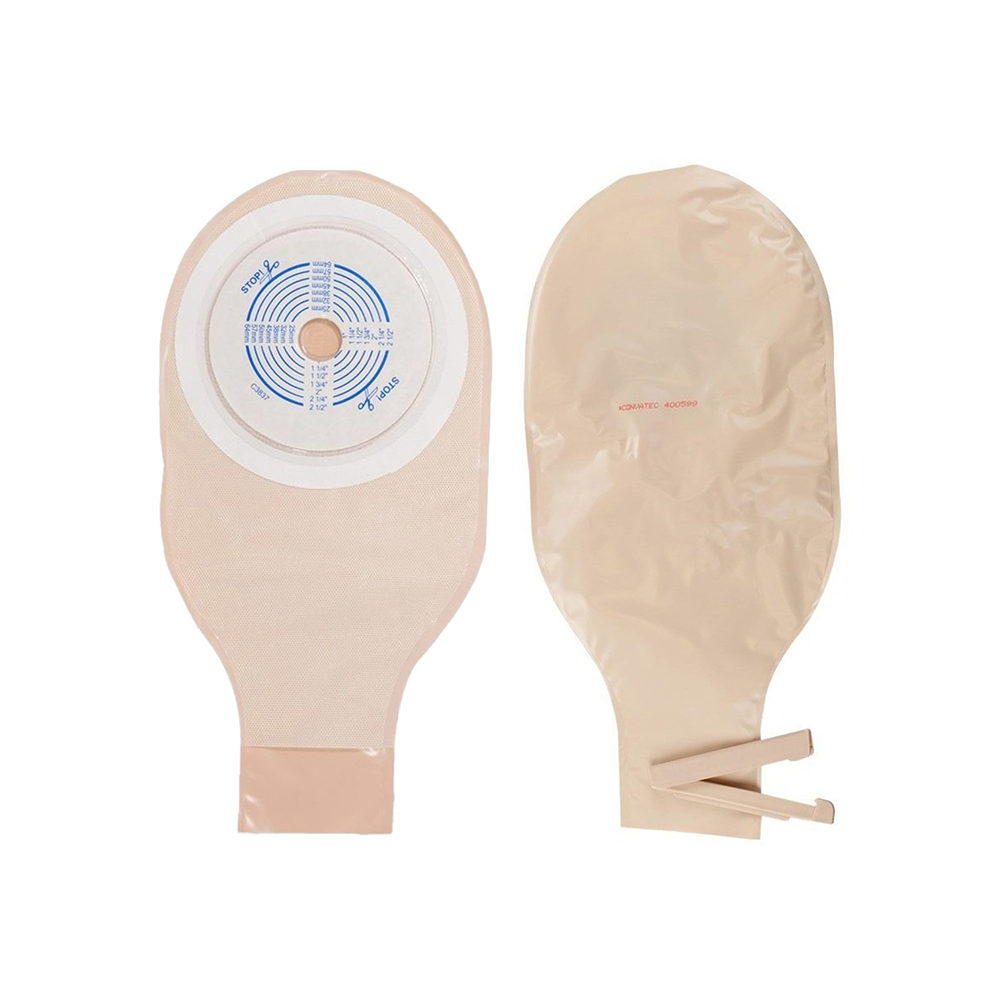 Flexible one-piece system
Pre-cut stomahesive skin barrier
Comes with tape collar
One-sided comfort panel protects against skin irritation
Easy-to-use tail clip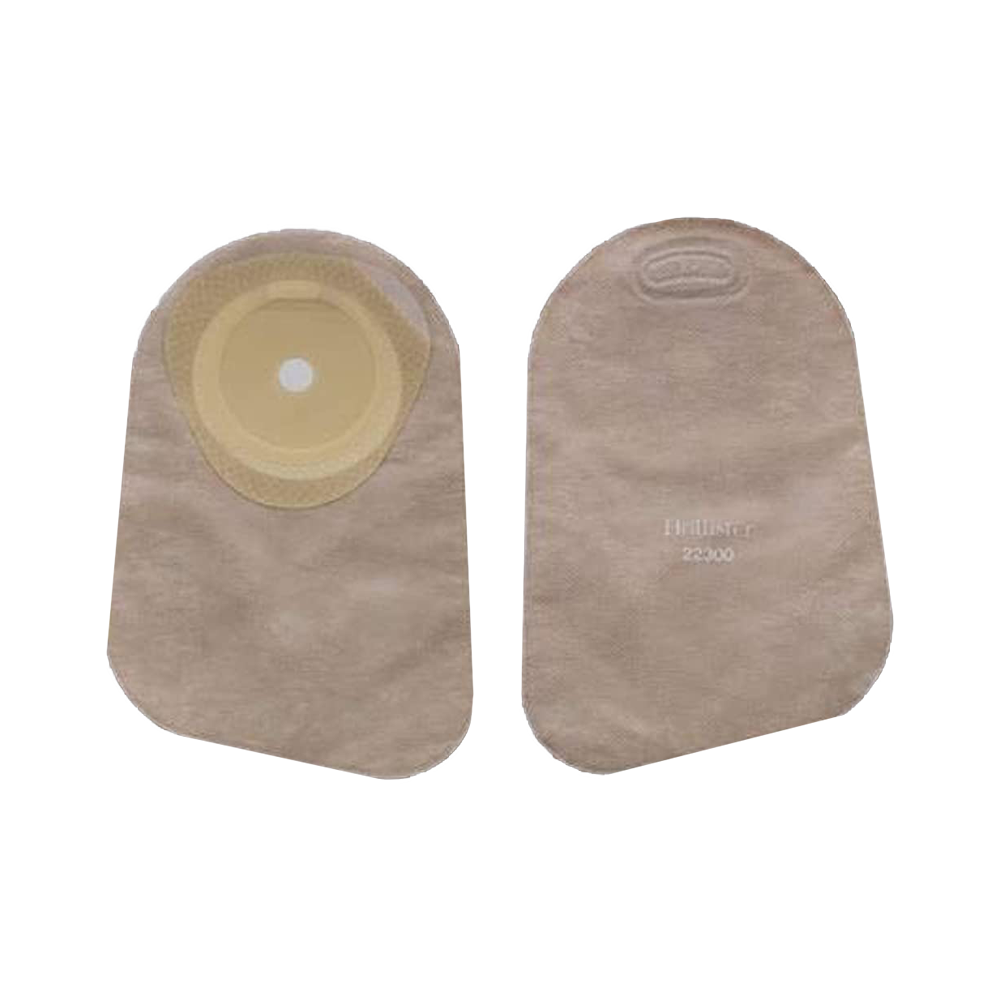 SoftFlex™ standard-wear, flat skin barrier
No tape border
Filtered odor protection
ComfortWear pouch panels are gentle on skin
Cut-to-fit and pre-sized skin barrier options
Free from natural rubber latex
Two-piece systems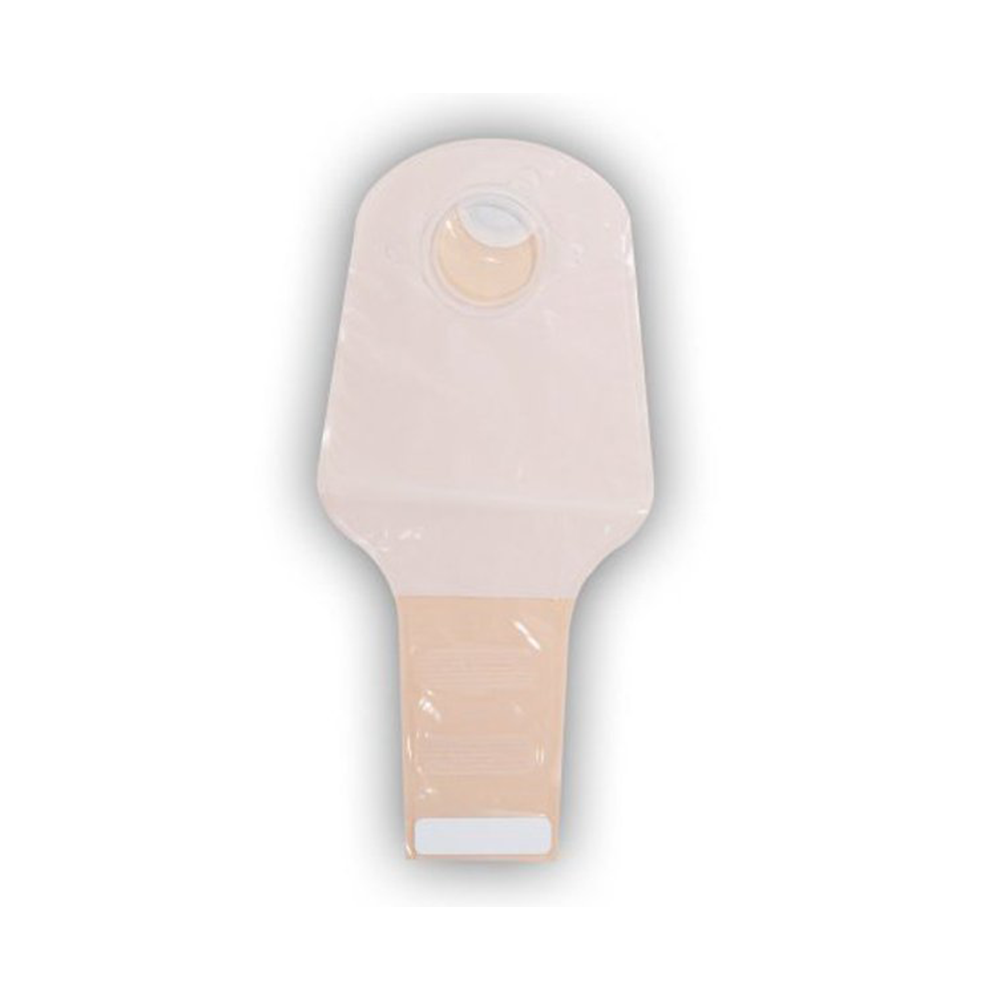 ConvaTec moldable technology
Two-sided comfort panel
Quiet and odor-proof
Easy pouch removal
Opaque and easily drainable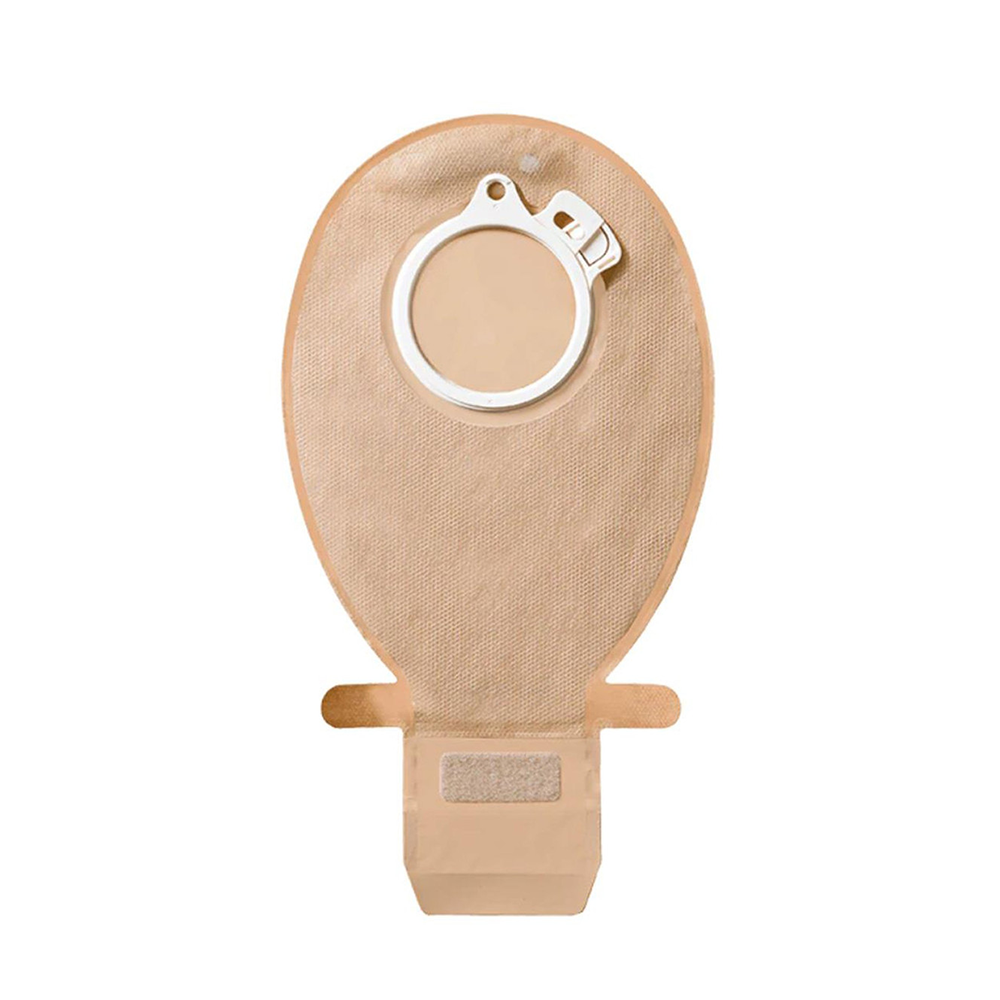 Strong adhesive prevents output leaks
Hidden, integrated Velcro closure
No natural rubber latex
EasiClose outlet means pouch empties and cleans easily
Additional ostomy care essentials
Ostomy pouches are an integral part of managing an ostomy but there are other essentials like skin barrier paste, protective barrier wipes, and deodorizers that can make your daily routine easier.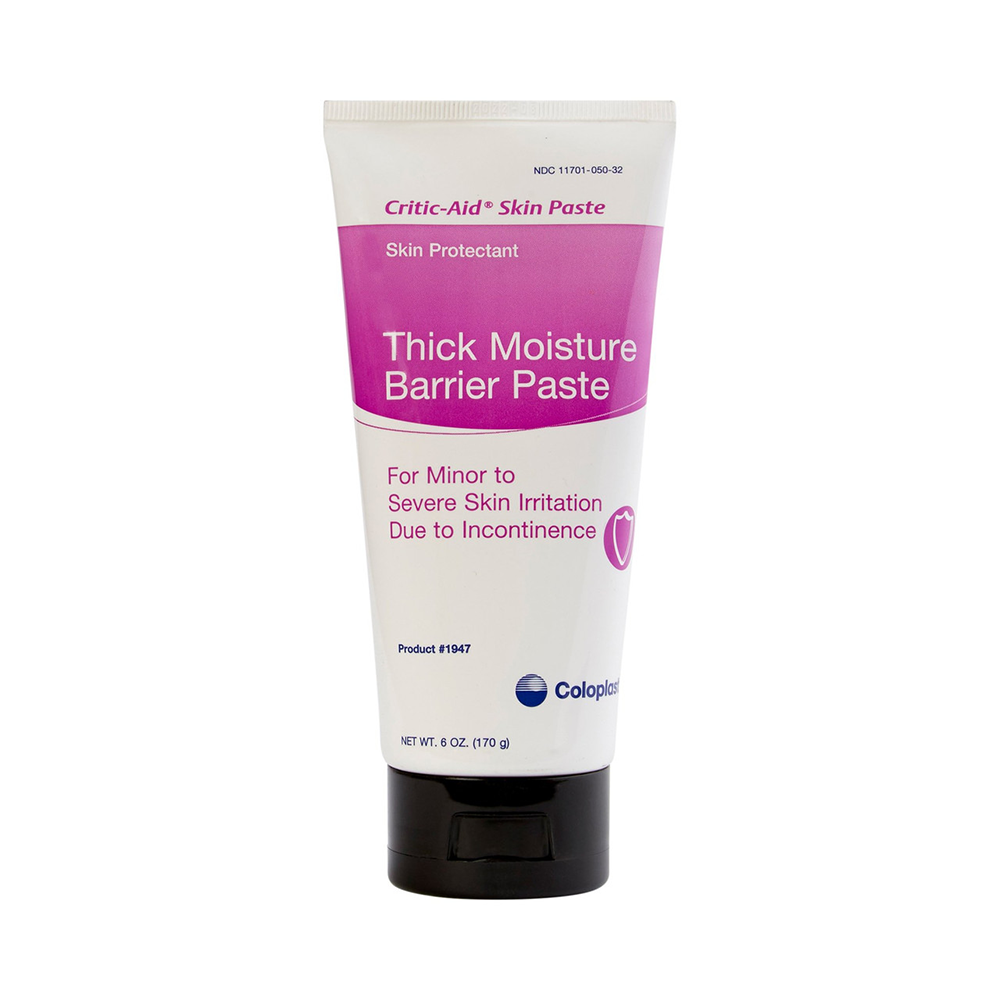 Minimizes skin irritation and discomfort around stoma
Adheres to dry or wet areas
Helps seal out wetness
Skin conditioners help promote healing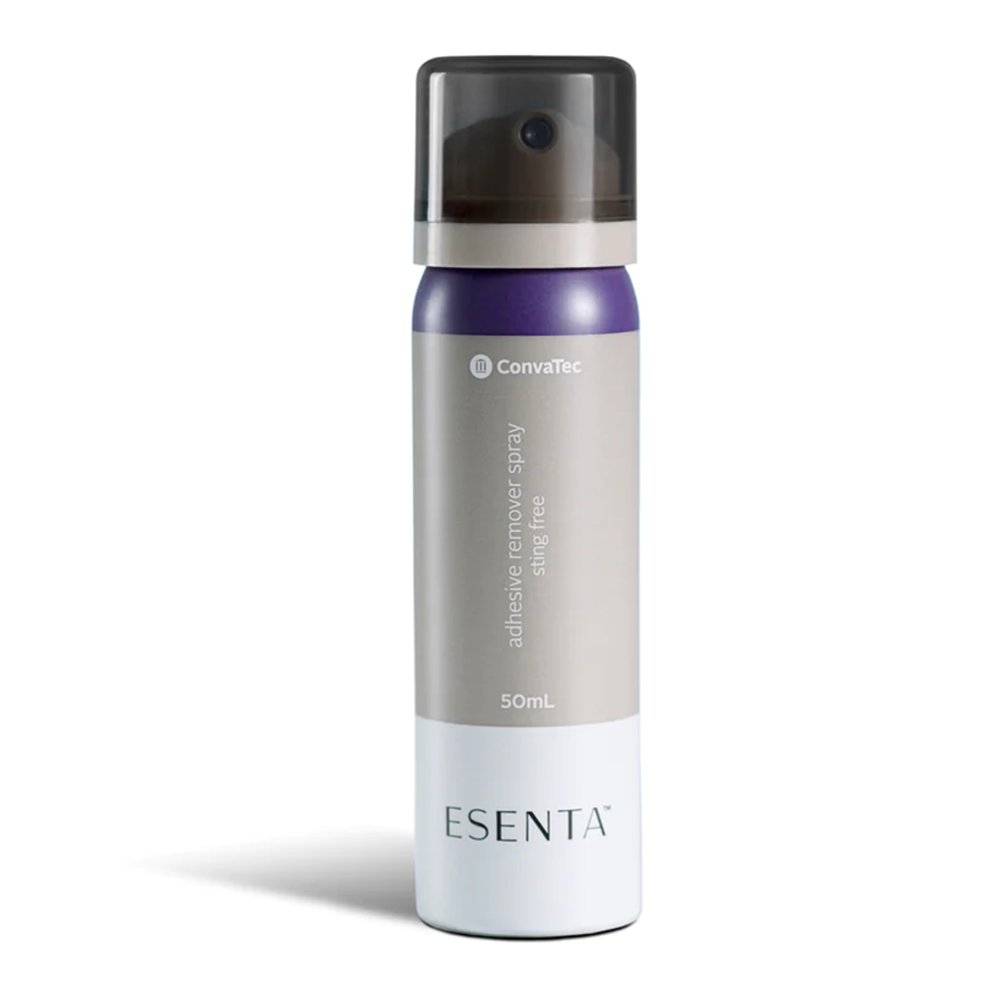 Releases adhesive fast and easy
Reduces painful skin stripping
Silicone-based formula
Removes adhesive residue for a clean start upon next application
Also available as wipes for on-the-go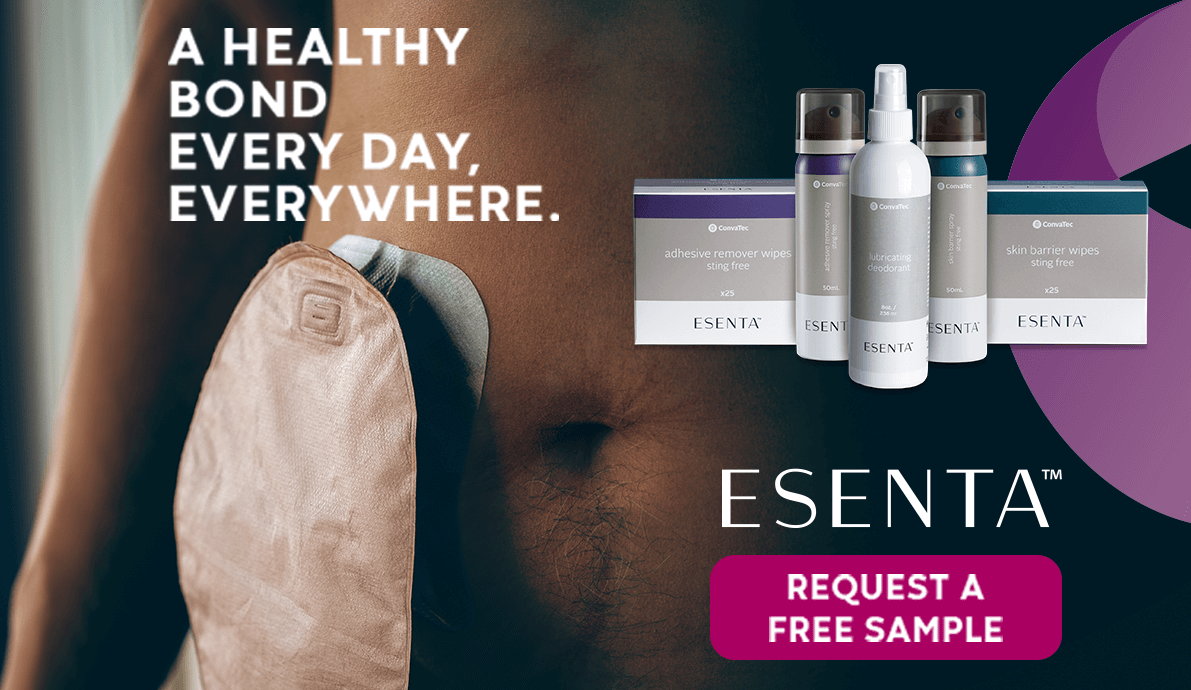 Learning to live with your ostomy can take time, but finding the right products makes it easier. If you are a new ostomy patient or have any questions about the supplies you may need to manage your ostomy, please give us a call. Our knowledgeable and friendly customer care specialists are happy to assist you.