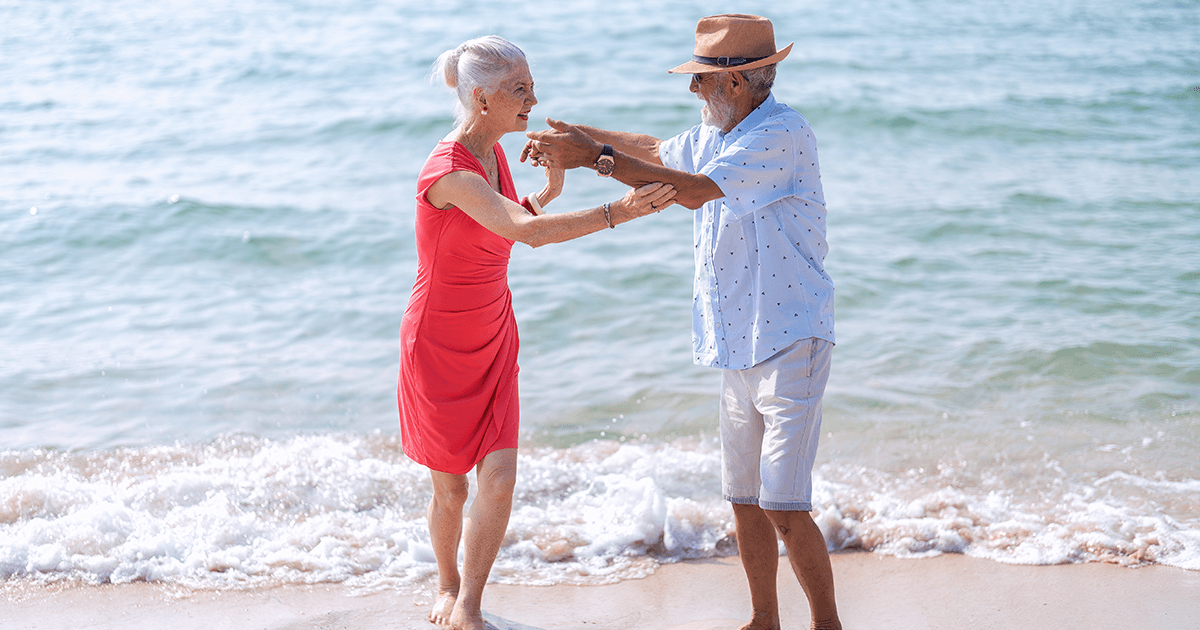 Summer is just around the corner, and there's no need to let incontinence dampen your water fun! Specially designed adult swim diapers make enjoying summer activities in the water a reality for those experiencing urinary or bowel incontinence. However, finding the right adult swim diaper is key to enjoying some time in the water without fear or embarrassment.
Bladder and bowel incontinence (or fecal incontinence) are more prevalent than you may think. The National Institute of Health reports that approximately 13 million Americans suffer from bladder incontinence. And according to the National Institute of Diabetes and Digestive and Kidney Diseases (NIDDK), bowel incontinence affects one in three people who see a healthcare provider. Both are more common in those over the age of 65. These conditions may cause complications that change daily life in the following ways:
Emotional Impact: Dealing with incontinence can be embarrassing, causing individuals to shy away from social events and give up on activities they once loved, like swimming.
Physical Issues: Frequent wiping or exposure to uncontrolled bowel movements can irritate sensitive skin.
Nutritional Impact: People who experience severe bowel incontinence may lose the nutritional value of their food if their incontinence is caused by diarrhea. Some may even avoid eating as a means of controlling bowel movements.
Adult Swim Diapers Are Key to Enjoying Water Sports
Swimming is an ideal low-impact activity for people over 65 and physicians often recommend swimming as exercise for senior and disabled patients. In fact, swimming can actually help you manage your incontinence better by supporting the muscles involved in controlling urine flow as well as decreasing incontinence symptoms. Unfortunately, if you have a passion for water sports but are dealing with bowel or bladder incontinence, you might feel that an activity you love is no longer accessible to you. Adult swim diapers are designed specifically for adults who experience incontinence.
While standard adult diapers allow the freedom for daily activities, it's crucial to note that they are not made for swimming. The absorbent material in standard adult diapers is polymers, which are beads that absorb moisture. When exposed to a body of water, whether a pool, lake or the ocean, polymers puff up, get soggy and ultimately disintegrate. Only adult swim diapers have the ability to protect you when you are swimming or engaging in other water sports.
Choosing the Right Adult Swim Diaper
The construction of an adult swim diaper is key to its effectiveness. It doesn't contain polymers and it's made of a heavy-duty waterproof material that keeps water out. Adult swim diapers have elastic waist and leg openings that snuggly fit the body to keep water out. They are disposable, comfortable, and discreet so you can wear them under a swimsuit. HonestMed offers Swimmates™ disposable adult swim diapers in a wide range of sizes for men and women. They offer the protection you need with the following benefits:
Swimmates are pull-on briefs that contain bowel incontinence while remaining discreet with minimal swelling in the water.
They have a moisture-proof barrier and snug inner cuffs that keep both the pool and your bathing suit clean.
Swimmates adult swim diapers are disposable with easy tear-away seams so you won't have to clean your bathing suit after wearing them – removal and disposal are easy!
They come in a variety of sizes and in medium or heavy absorbency.
Selecting the Perfect Fit
To ensure optimal protection, it is crucial to obtain the proper fit. When using a pull-on brief, make sure the pelvic region fits snugly without any gaps around the legs. Gaps can lead to leakage, while overly tight fits may result in redness, chafing, and discomfort.
Typically, a measurement of your waist, hips, and weight determines the size you need. Use the chart below to help you find the right size.
Sizing Guidelines for Adult Swim Diapers
(May also apply to youth with measurements within these ranges.)
| | | |
| --- | --- | --- |
| Dimensions (Waist/Hip) | Weight | Size |
| 22 – 36 inches | 80 – 125 Lbs | Small/Youth XL |
| 34 – 48 inches | 120 – 175 Lbs | Medium |
| 44 – 54 inches | 170 – 210 Lbs | Large |
| 48 – 64 inches | 210 – 250 Lbs | X-Large |
| 62 – 80 inches | 250 Lbs and over | XXL-Plus/Bariatric |
Don't Forget the Other Essentials
In addition to adult swim diapers, you should remember to have a few other essentials on hand while enjoying the water. Remember to apply a reliable sunblock like the Neutrogena Ultra-Sheer sunblock with SPF 70 to protect yourself from harmful sunburns, both in and out of the water.
Another important essential to bring along is a pack of cleansing wipes. HonestMed offers a full array of cleansing wipes ideal for any situation and skin type. Cleansing wipes keep you feeling fresh with quick and convenient clean ups no matter where you are.

Tips for Enjoying the Beach or Pool This Summer
You don't have to forego the joys of summer water sports even if you are experiencing incontinence. Adult swim diapers offer a way to securely and conveniently participate in the water activities you love while discreetly managing your incontinence.
Here are some tips for individuals with incontinence to enjoy water sports this summer:
Use adult swim diapers: Using an adult swim diaper not only allows you to participate in pool and beach activities, it helps you do so with confidence. You won't have to worry about accidents.
Know the facilities: Wherever you go to enjoy the water, it's a good idea to locate the restrooms as soon as you arrive. It will allow you to enjoy your day with less stress.
Choose the right size of adult swim diapers: Your adult swim diaper should fit snugly at the waist and legs to ensure protection. Adult swim diapers fit under your bathing suit or swim trunks so you don't have to feel self-conscious.
Don't use booster pads: Booster pads contain polymer beads that swell up when submerged in water, so it's best to stick with adult swim diapers alone.
Be prepared: Take several pairs of adult swim diapers with you to the pool or beach. They are disposable, so be sure and change them as soon as possible if you have an accident while swimming.
Watch what you eat and drink: You should empty your bladder and bowel (if possible) before going to the beach or pool. Also, it's probably a good idea to be mindful of how much you are eating and drinking while there. Limiting your intake while you pursue water sports will help you better manage your incontinence and avoid accidents.
Bring the essentials: While adult diapers can help you enjoy the water, they won't protect you from the sun, so be sure to wear sunblock and reapply when necessary. Also, remember to bring cleansing wipes to the beach or pool.
HonestMed Wants You to Enjoy Your Summer
HonestMed supports seniors and individuals with disabilities pursue activities that bring joy, even when incontinence feels like a barrier. Adult swim diapers are designed to restore the confidence to engage in water sports, such as swimming, with dignity. Visit our site to access thousands of products that support your health needs and elevate your quality of life. Need help finding something? Speak to an Honest Care Specialist at (833) 933-2323. We're here to provide you with product knowledge, support, and expertise to ensure that you get the right products for your unique needs and budget.